PowerApps have four major components
Canvas apps
Model-driven apps
Portals
Common Data Service
Each one has a feature to make you start with it, In other words, based on your needs and experience you can select which one you will use.
---
So let us get to know about
PowerApps App types.
PowerApps App Usage.
1. Canvas apps
It gives you a blank canvas and allows you to design the form, also it allows you to connect with 200 types of data sources.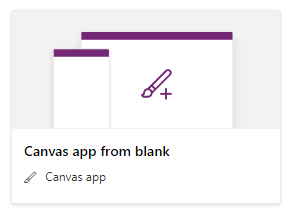 Canvas Apps Usage
So if you have experience and want to create a highly tailored interface for web, mobile, and tablet applications you can start with this.
If you want to make your own design then canvas apps is the best choice for you as it provides you with a blank canvas and you have to drag and drop elements to the canvas without any codes as if you will design a PowerPoint slide, also it enables you to connect to a wide range of more than 200 other data sources, types of data source
2. Model-driven apps
It automatically generates forms and views for you from the existing data source using Common Data Service to model forms. and the app will be responsive across devices.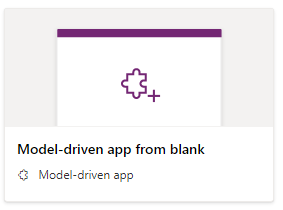 Model-driven apps Usage
So If you want to generate a form from existing data and no need to make maker changes this will be the best choice.
If you don't have a custom design and your data is in a common data service then you will choose model-driven, by using model-driven you can do responsive apps "simple or very complex app and it provides you with the most layouts of the components you add
3. Portal
It allows you to create external-facing websites and allows you to choices between build the form anonymously or authenticated users, It's creating and viewing data in Common Data Service.

Portal Usage
So if you want to make it as part of your website and/or want sign in to access the data, start with it.
Power Apps Portal is external-facing websites that enable users outside their organizations to sign in as "authenticated users" to create and view data and also provides viewing the content anonymously
4. Common Data Service
It is the data platform that comes with PowerApps and allows you to store and model business data. It's the platform on which Dynamics 365 applications are built.
Common Data Service Usage
So if you're a Dynamics customer, your data is already in the Common Data Service
I hope this answer gives you an idea about the types